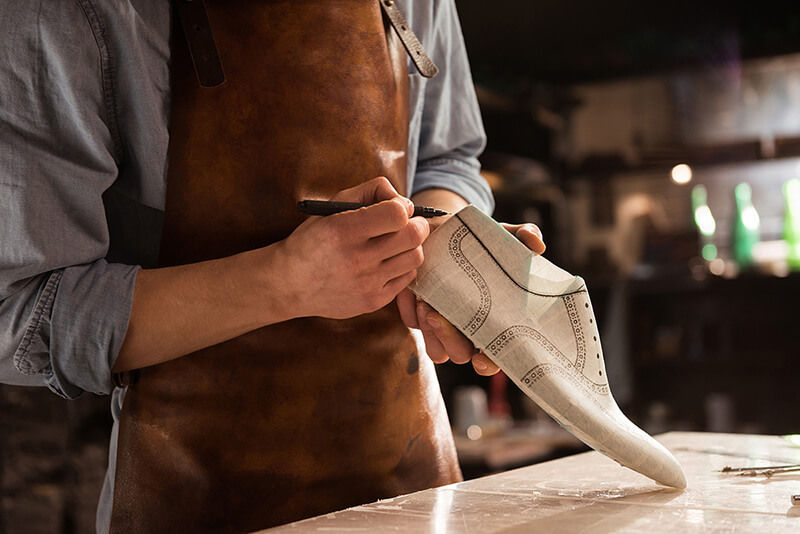 DRAWING
Every shoe design starts at the drawing table and is realized as a team effort. From tens of sketches, a final design is eventually formed after the pattern master takes one last critical look at the proportions.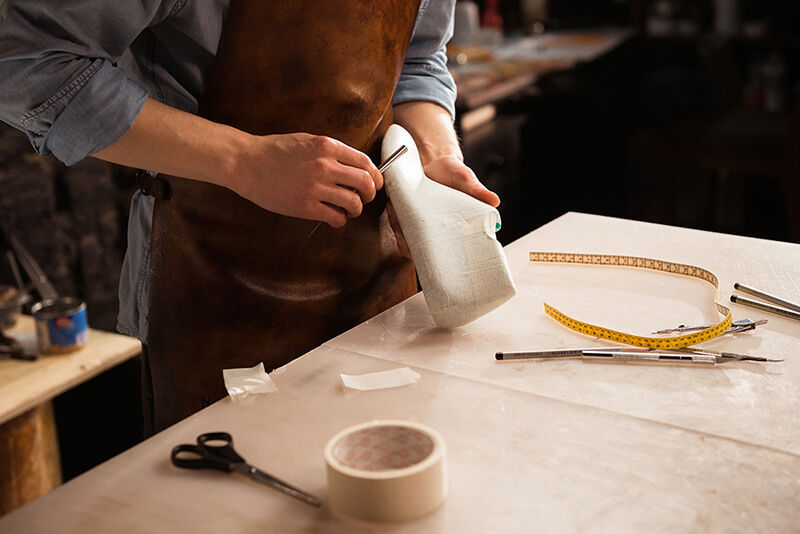 LAST
The perfect base of every shoe: the shoe mold, also known as 'the shoe last' in technical terms. This is the most important part of the shoe as this object is used to determine the shape, whether the model fits comfortably and what the shoe eventually looks like. The shoe last is machine-made from molded plastic and hand-finished by the last master.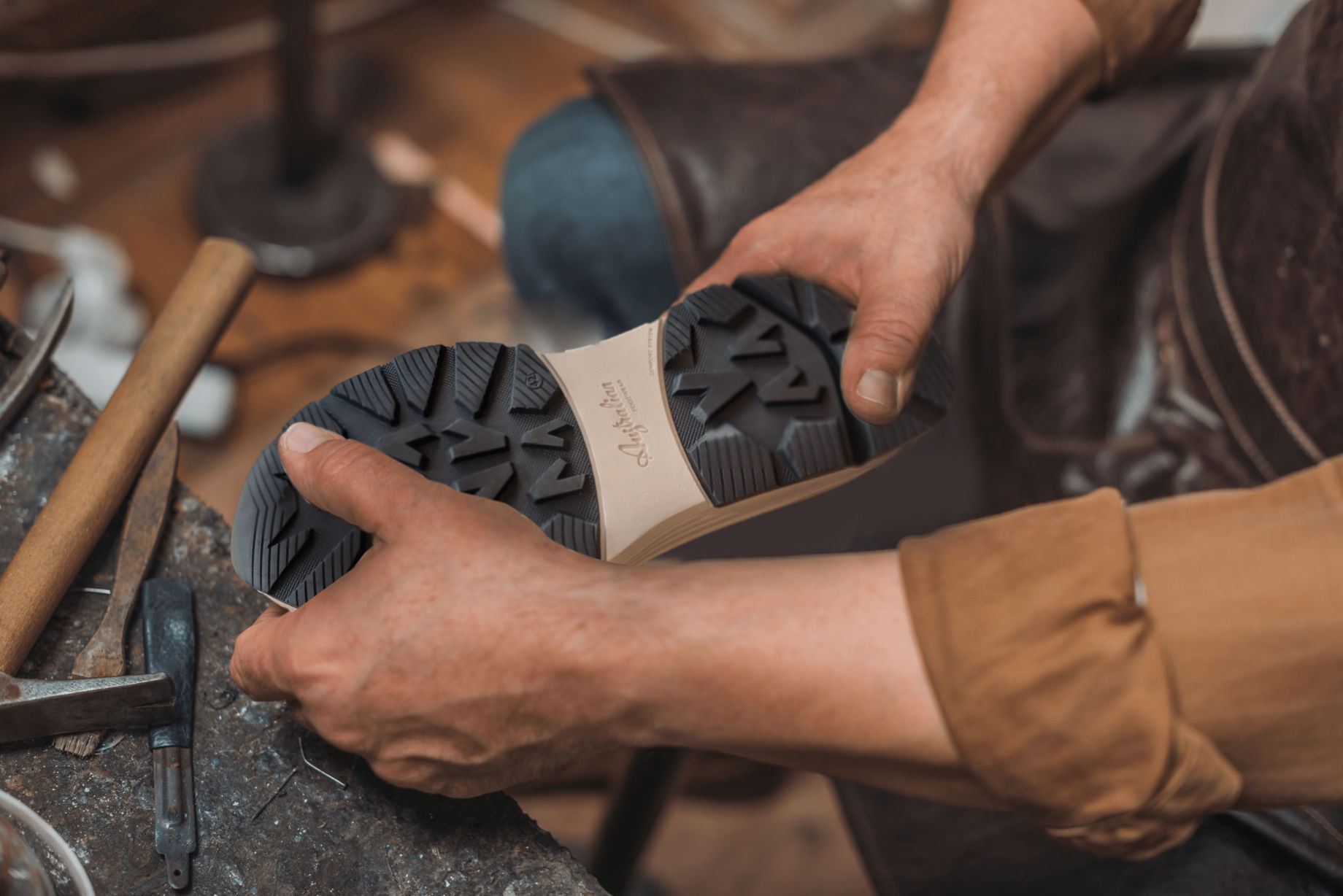 SOLE
Besides the shoe last, the sole is an essential element in creating a good base. This determines the comfort and look of the shoe. The sole can be made out of different materials.
Over the years, this aspect has changed a lot. In the past, almost all soles were made out of rubber. Nowadays, most soles are made of EVA or TR because of the light material.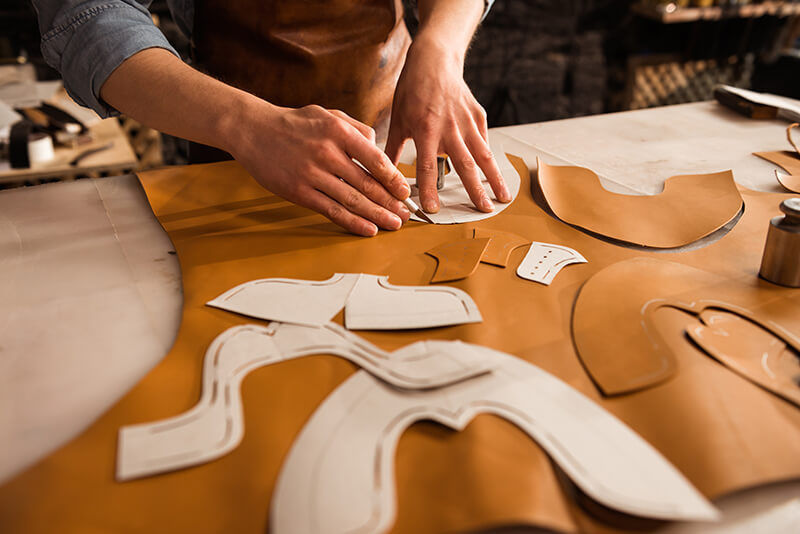 Materials
At Australian Footwear, we work with different material types to give the shoes a luxurious look because colours and material types are the finishing touch to any design. They determine whether a shoe looks good. For the collection, we only use high-quality leathers.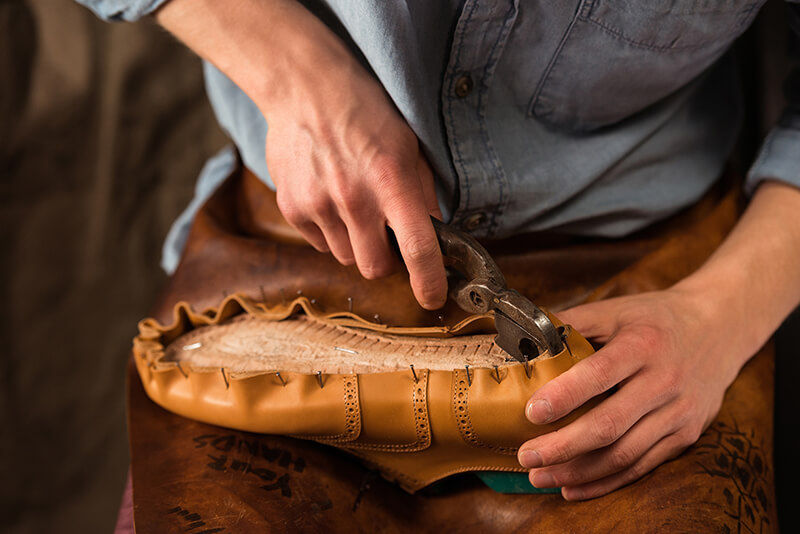 PRODUCTION
Once the shoe last, sole and all materials have been selected, the production of the shoe can begin. This process is largely performed by hand. Pure artisan work where each shoe gets the attention it deserves. Finally, we create a beautiful end result as a team, where each member of staff has their own task.